Faculty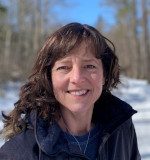 Marie Edwards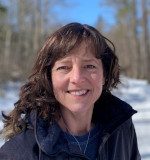 Credentials
Dr. Leo Elshof
Credentials
Bachelor: ( Waterloo , Western )
Masters: (McMaster )
PhD: (Toronto)
Teaching Interests
Science Education
Environmental Education
Environmental Justice
Environment and Media
Research Interests
Sustainability thinking in science and technological education, climate and environmental justice issues for education, critical thinking, and the role of media in shaping public perception and understanding of socio-environmental and eco-justice relationships.
Dr. Heather Hemming
Credentials
PhD ( Dalhousie)
M.A. (University of Calgary)
B.Ed (Acadia)
B.A. (Acadia)
Teaching Interests
Primarily in the areas of Literacy, Assessment, and Curriculum
EDUC 5633 Curriculum Development,
EDUC 5303 Principles of Assessment
EDUC 4133 Teaching Elementary Language Arts I
EDUC 4233 Teaching Elementary Language Arts II
EDUC 4263 Curriculum Practices for Diverse Learners
EDUC 4433 Assessment for Teaching and Learning
EDUC 4203 Literacy Across the Curriculum
Special Topics in Leadership
Research Interests
Mobile Tools for Literacy Learning
Exploration of effective iPad/tablet integration in literacy curricula
Curriculum Development and Renewal
Teacher Education specialist on Project Implementation Team for the OECS/USAID Early Learners Programme (Focus on literacy and assessment). In addition, team member of a project team serving in the role of Curriculum Reform Specialist working alongside Guyanese educators and leaders in the Development of a Framework for Curriculum Revision Process for Curriculum Renewal for Guyana.
Leadership in Higher Education
Recent (2019) roles as Higher Education Specialist in The University of the West Indies Cave Hill Faculty of Science and Technology Renewal and an OECS project to Improve Teacher Training Programmes and Strengthen Teaching Practice in Dominica, Grenada, Saint Lucia and St. Vincent and the Grenadines.
Publications
Hemming, H. (2015). Teachers, Stories About Assessment and Building Professional Communities in Online Collaborative Spaces. Proceedings of the 14th European Conference on e-Learning University of Hertfordshire Hatfield
UK, (113).
Hemming, H. (2013). Stories Teachers Tell: Complexities of Assessment for Learning. Proceedings of London International Conference on Education (LICE-2013)
Hemming, H. & MacKinnon, D. (2012). Balancing accountability with school realities: Leadership in difficult times. Proceedings of Ireland International Conference on Education. (155-157).
Hemming, H. & MacKinnon, G. (2010). Organizational change and distributed leadership: A case study of the Acadia advantage laptop initiative. Proceedings of the International Association of Science and Knowledge: Teaching & Learning Conference (pp 335-342).
Staff Members
B.Ed. Program Manager
Practicum Coordinator
902-585-1711
E-mail
Everett MacPherson
Credentials
BA/B.Ed. (Universite Ste-Anne)
M.Ed. (Acadia) M.Ed. (MSVU)
Teaching Interests
Administrative Assistant
902-585-1395
E-mail
Melanie MacEachern
Credentials
Ongoing Software and Cybersecurity Training (Acadia)
Diploma in Business Computer Operator (NSCC, Kingstec Campus)
Diploma in Stenography (NSCC, Kingstec Campus)
Administrative Assistant
902-585-1759
E-mail
Shauna Coldwell-Sweeney
Credentials
Professors Emeriti
Dr. David MacKinnon
Dr. John Sumarah


Adjunct Faculty Members
Dr. Shaughney Aston
Michael A. Belgrave
Dr. Birdie Bezanson
Dr. Sarah Burm
Donald V. Chafe
Dr. Deborah Day
C. Therese Forsythe
Dr. J. A. H. (Sandy) Fraser
Dr. Janice Graham-Migel
Dr. Carol Harris
Dr. F. Stillman Jacquard
Dr. Darlene Kyte
Dr. Kelly Ann Lackie
Dr. Jeffrey Landine
Dr. Dale Lonis
Dr. Anna MacLeod
Dr. Tanya Mudry
Dr. David Reid
Dr. Joan Sargeant
Paul Syme
Dr. Deborah Toope
Dr. Suzanne Windsor-Liscombe


University Teaching Affiliates
Jeffrey Agrell
Shaughney Aston
Michael Bekkers
Michael A. Belgrave
Birdie Bezanson
Susanne Campbell
Sharon Churchill
Mark Cox
Fred Crouse
Clarence DeSchiffart
Carla Di Giorgio
Maria-Christina Edwards
C. Therese Forsythe
Cynthia Giffen
Ryan Hainstock
Ardith Haley
Kilah Hayden
Lynne Healy
Patsy Height-Lewis
Allen Hume
P. Kym Hume
F. Stillman Jacquard
Terrah Keener
Tony Kelly
Christine Kletecki
Marion Leier
Dale Lonis
Wallace MacAskill
Jill MacDonald
Carole MacInnis
Anna MacLeod
Susan Mahar
Kimberleyanne Nelson
Brenda Newcombe
Michael Phillips
Jim Pulsifer
Marlene Ruck Simmonds
Barbara Rushton
Susan Spence-Campbell
Heather C. Stephens
John Sumarah
Paul Syme
Deborah Toope
John Trites
Nicholas Veinot
Paul Veinotte
Larry Vidito
Barbara E. Welsford